Natalie Elizaroff
Attorney
---
A Committed Advocate
A medical lab technician turned attorney, Natalie's enthusiasm for IP can be traced to her background in molecular biology. The rigorous curriculum helped develop her analytical skills, solution creating mindset, and embrace of outside-the-box ideas. Natalie's science background propelled her into the world of IP where she has creatively applied her skills as an effective problem solver. Natalie spent several years at Evanston Hospital where she conducted comparative research studies, performed quality control testing, and worked on state-of-the-art medical device technology. After realizing that her passions ultimately lay elsewhere, Natalie switched gears and pursued a career in law. Natalie strives to incorporate all her past knowledge into her advocacy of clients and continues to support them throughout their IP endeavors.
Driven and Determined
Coming to the United States as an immigrant, Natalie has worked tirelessly to succeed. Natalie's go-getter attitude has equipped her with a versatility and competency that enables her to efficiently handle a variety of projects and roles at once. Natalie graduated law school with honors and managed to remain a very active and involved individual. She held multiple executive positions, including President of the Video Game Law Society, President of the Intellectual Property Law Society, and Treasurer of the Student Bar Association. Natalie was invited to participate on Law Review and then went on to serve as Candidacy Editor for the Review of Intellectual Property Law (RIPL) during her 3L year. Now, as a first-generation attorney, Natalie is determined to continually improve and lead by example.
An Inquisitive Mind
Natalie's self-motivated persistence in acquiring knowledge and competencies to further expand her skill set has been a driving factor in her involvement with various professional organizations. Natalie has remained active in the legal community by publishing monthly articles with the CBA's @theBar Blog, participating in the Richard Linn Inn of Court, and organizing panels as the CBA's Creative Acts Committee Vice Chair. These opportunities have afforded Natalie the ability to continually learn about the IP world and reshape her knowledge in a palatable format for others. Her inquisitive nature has given Natalie a broad range of experiences that enables her to provide unique guidance and insight for potential clients across a variety of industries.
Personal Passions
Outside the office and IP world, Natalie enjoys traveling, spending time with her family, and trying new cuisines. She has kept her family's love for road trips alive and attempts to drive to all her travel destinations whenever possible. Her longest planned road trip was to Vancouver Island, Canada. An avid theatergoer, gamer, and certified 'Whovian', Natalie has very diverse interests that allow her to connect with an assortment of unique individuals. Natalie also appreciates learning about other cultures and exploring the opportunities her varied passions bring.
---
Education & Experience
Education
J.D. Candidate, University of Illinois Chicago School of Law, Intellectual Property Law Certificate Program, with honors, 2022
B.S., Molecular Biology, Loyola University Chicago, 2016
Bar Admissions
Language Skills
Fluent in Spoken and Written Russian
Professional Experience
Advitam IP, LLC, Law Clerk
University of Illinois Chicago School of Law, Patent Clinic, Student Attorney
University of Illinois Chicago School of Law, Trademark Clinic, Student Attorney
Parad Law Offices, P.C., Paralegal
NorthShore University Health System, Medical Lab Technician
Professional Associations and Memberships
American Bar Association
Chicago Bar Association
Chicago Women in Intellectual Property
Illinois State Bar Association
Intellectual Property Law Association of Chicago (IPLAC)
Richard Linn American Inn of Court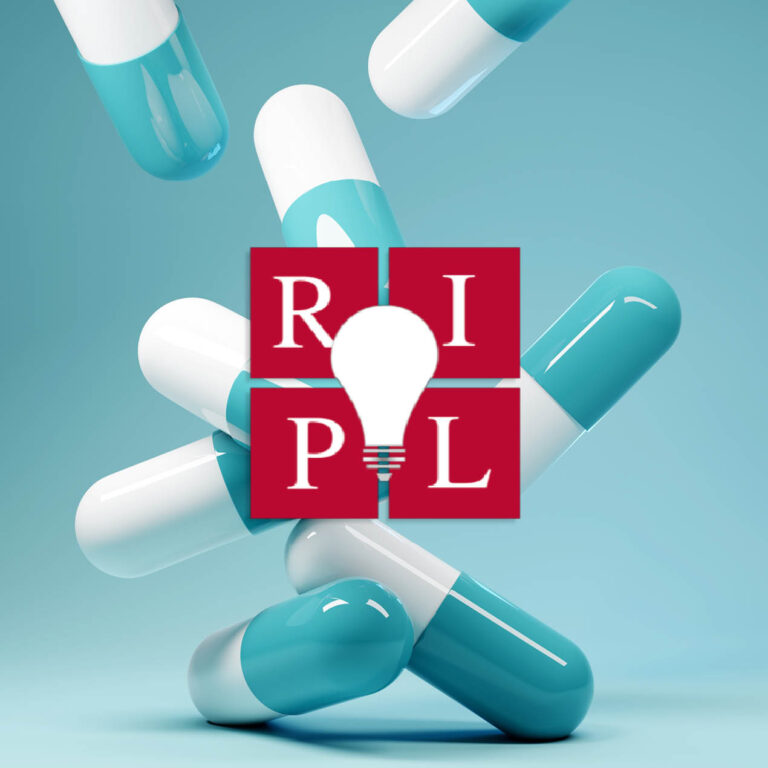 Advitam IP's Carling Miller Published in UIC Review of Intellectual Property Law Journal
---