Securing Your Intellectual Property Assets in the U.S. and Globally
Your innovations are some of your most valuable assets in today's global marketplace. Advitam IP is a Chicago-based law firm with an exclusive focus on securing and protecting your intellectual property. With decades of combined experience in IP law, a strategy-based approach, and leading-edge technical facilities, our attorneys help turn your IP assets into a lasting competitive advantage at home and abroad.
______________________________________________
11.18.20
Remembering Ruth Bader Ginsburg with a Virtual Tour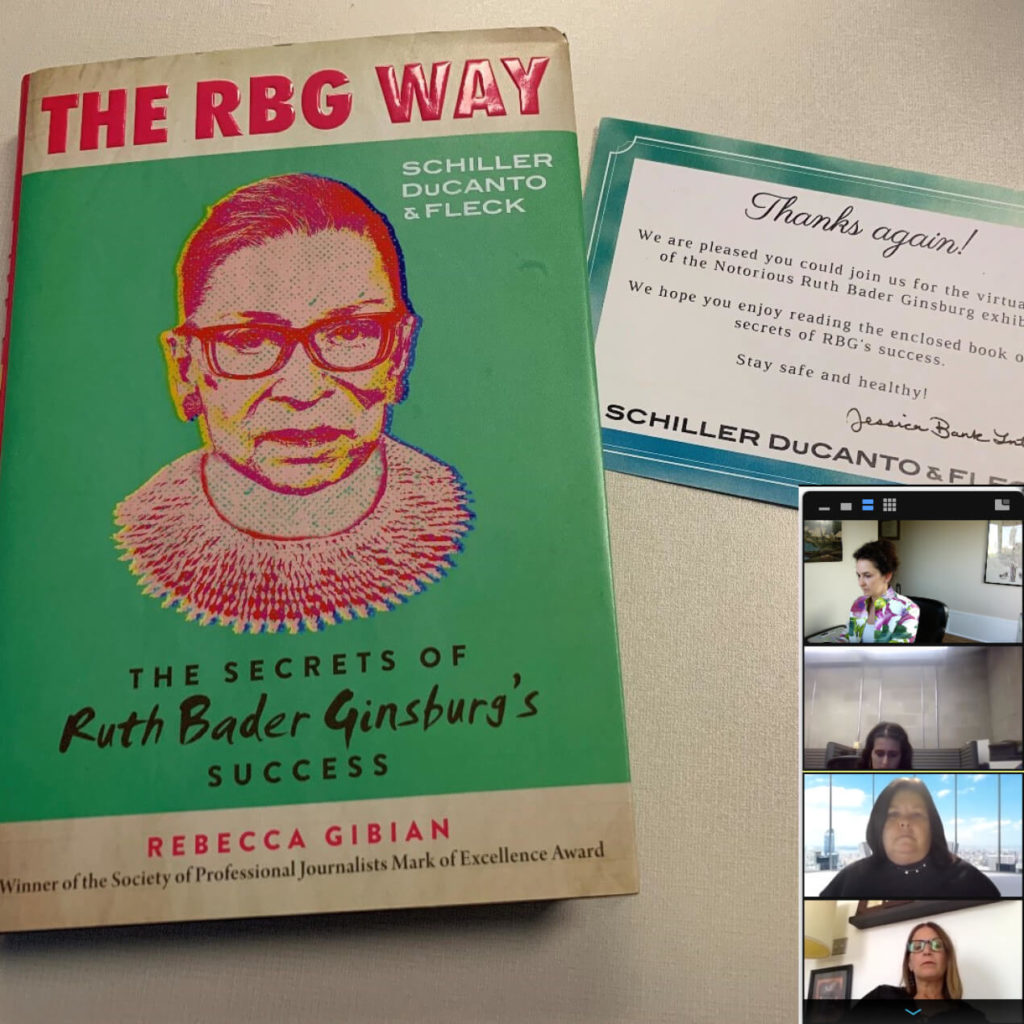 Partner Michele Katz attended a virtual tour of the Illinois Holocaust Museum & Education Center's exhibit, "Notorious RBG: The Life and Times of Ruth Bader Ginsburg." This outstanding exhibit is the first of its kind to focus entirely on the former Supreme Court Justice RBG and showcases her writings & briefs, personal home videos, official portrait and much more. A truly impressive display and homage to her historic career!
Justice Ruth Bader Ginsburg re-shaped the life of modern Americans with her opinions and fight for equality. She excelled in academics and the legal industry despite the gender inequality she faced. Additionally, RBG was the second woman and first Jewish person to serve on the U.S. Supreme Court.
Thank you to Jessica Interlandi of Schiller DuCanto & Fleck LLP for the virtual invite and opportunity to learn more about the inspirational and iconic life and career of the "Notorious RBG."
______________________________________________
11.9.20
Advitam IP Receives Recognition in Acquisition International Magazine's 2020 Global Excellence Awards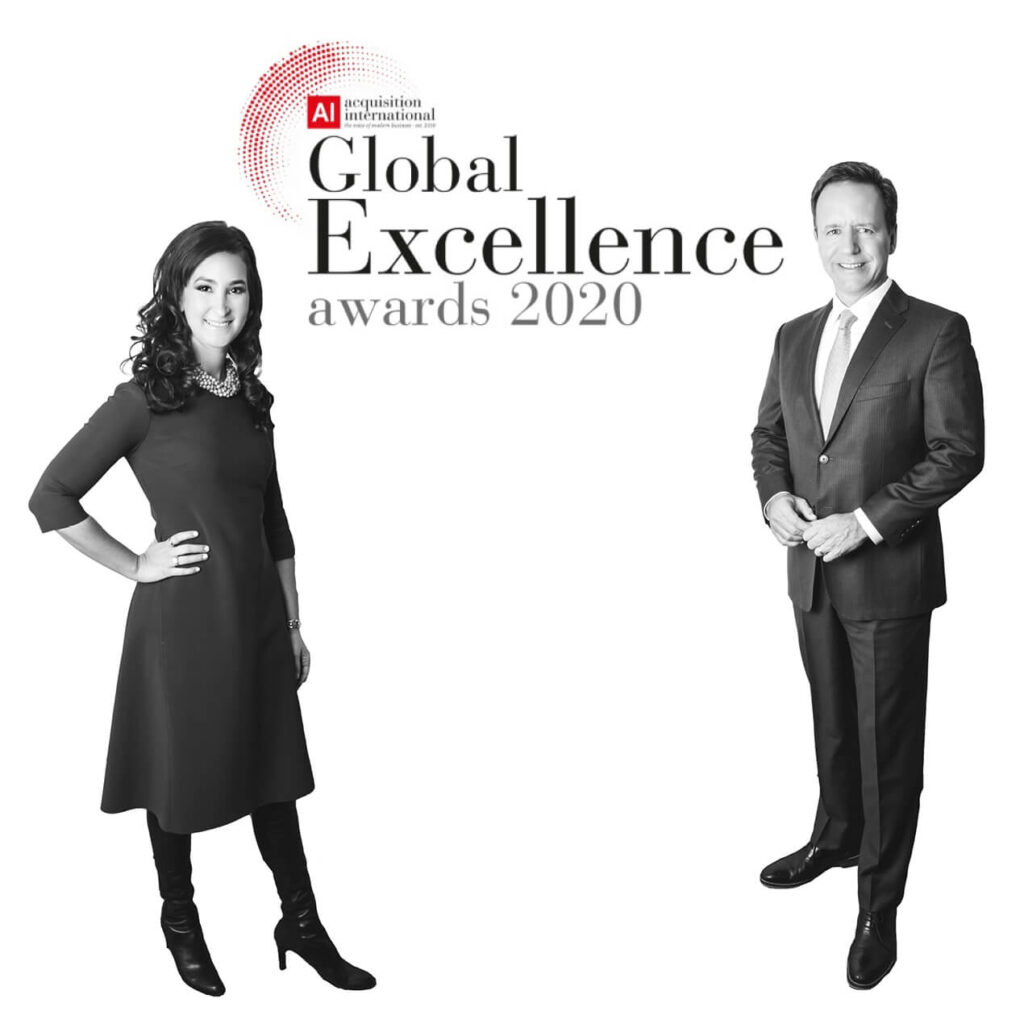 We are thrilled to announce that Advitam IP has been awarded the title, "Most Innovative Intellectual Property Law Firm 2020 – Illinois" in Acquisition International Magazine's 2020 Global Excellence Awards. Congratulations!
Michele Katz, Advitam IP co-founder says: "Thank you, Acquisition INTL for recognizing Advitam IP's merit with the 2020 Global Excellence Award. This motivates us in these difficult times to keep up the good work that we are doing."
______________________________________________
10.19.20
Richard Gurak: Building A Powerful Law Firm (Paper-Free) And Out-Of-The-Box Thinking | THE 1958 LAWYER Podcast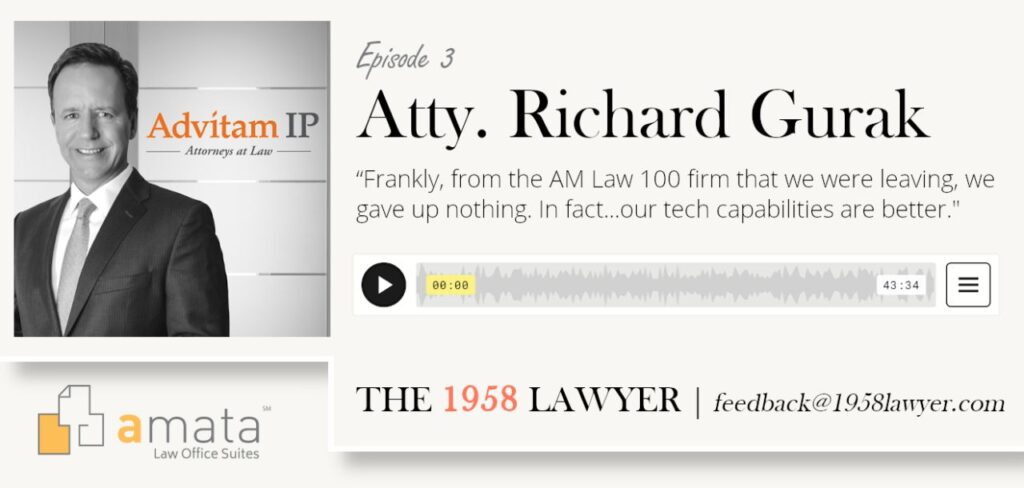 How do you build a powerful law firm? Take Advitam IP as an example — a firm that started with a blank page, then thought so divergently they decided to just throw paper away entirely. Now, eight years running, embracing the pivot and always keeping cost in mind has made their firm thrive.
Listen to the podcast here
______________________________________________