SECURING YOUR INTELLECTUAL PROPERTY ASSETS IN THE U.S. AND GLOBALLY
Your innovations are some of your most valuable assets in today's global marketplace. Advitam IP is a Chicago-based law firm with an exclusive focus on securing and protecting your intellectual property. With decades of combined experience in IP law, a strategy based approach, and leading-edge technical facilities, our team helps turn your IP assets into a lasting competitive advantage at home and abroad.
OUR SKILLS
Advitam IP leverages decades of combined experience in IP law to help you identify, protect and capitalize on your intellectual property. We support you in every aspect of harnessing the potential of innovations, from securing original creations and technology to litigating to defend the integrity of your assets. Our firm's primary focus is to build and preserve your legacy.
---
patents
trademarks
copyrights
trade secrets
domain names
litigation
customs / anti-counterfeiting
licensing
alternative dispute resolution
portfolio management
---
"
Advitam IP was highly recommended by corporate counsel 10+ years ago. Although IP/trademark work is not a day-to-day need, I have had several critical trademark issues present themselves over the years that did directly affect my business. The Advitam team gave me thorough and professional counsel to understand and address issues worldwide, and once we determined the optimum path to pursue, they moved with purpose to achieve the agreed upon outcome. They treat me as if I am their only customer.
"
JOHN AMATO, PRESIDENT & CEO, WORLDPOINT
A GLOBAL PRESENCE
Serving distinguished domestic and international clients based in over 30 countries, members of our firm participate in U.S. and International conferences to stay current with changing IP laws and to cultivate relationships with law firms in over 100 countries. These international relationships facilitate our effectiveness in assisting clients with establishing IP rights in their desired markets far beyond our borders.
We have long-established relationships with attorneys from other law firms in the Chicagoland area and throughout the world to assist our clients with their non-IP legal needs.
---
"
Advitam IP has been an integral part of our growth over the past several years as we slowly migrated our service offerings. The Advitam team has recommended protections to put in place, which trademark investments to make, and how to protect our brand. Their attorneys have been proactive in suggesting the best, most cost-effective way to achieve our objective, and they keep track of the important deadlines for our IP/trademarks.
"
RON BOCKSTAHLER, CEO, AMATA HOLDINGS, LLC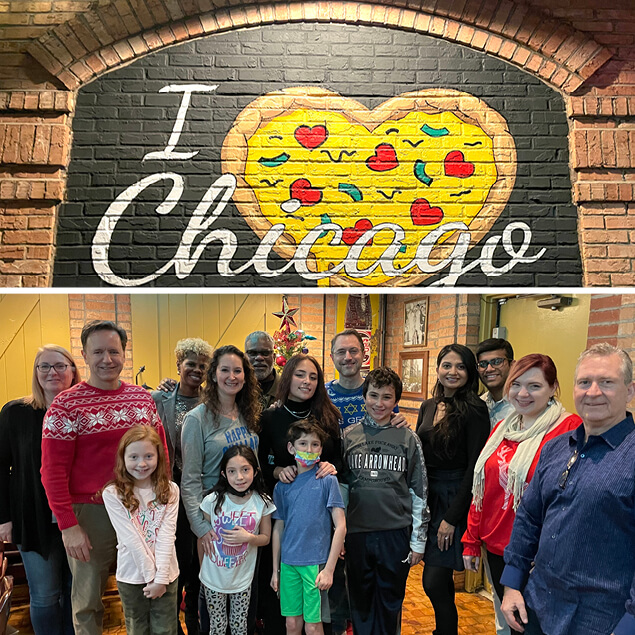 Happy Holidays from Advitam IP!
---