Yolanda M. King
Of Counsel
---
Well-Rounded Experience
Yolanda King brings a broad and varied background to our firm. She practiced at two law firms, where she engaged in client counseling, cleared and filed copyright and trademark applications in the United States, worked with foreign counsel to prosecute trademarks abroad, handled licensing issues, and assisted clients in domain name disputes. In addition, she was an attorney in the City of Chicago Department of Law, where she counseled several city departments in the drafting and negotiation of contracts with third party vendors.
At the Head of Her Class
Yolanda also serves as a full-time law professor at Northern Illinois University College of Law, where she teaches Copyright Law, Entertainment Law, Intellectual Property Law, International Intellectual Property as a seminar, and Trademark Law.

In 2011, S. Victor Whitmill, the artist who inked Mike Tyson's famous facial tattoo, sued Warner Bros. for copyright infringement based on, among other things, the reproduction of the tattoo on the face of actor Ed Helms in the Hangover II movie. Yolanda became immediately intrigued by the topic, and began researching and writing articles discussing the ability to copyright tattoos. She is a frequent speaker on emerging issues in intellectual property law.

Prior to this, she practiced IP law at two prominent Chicago law firms, Welsh & Katz, Ltd. and Brinks Hofer Gilson & Lione.
Personal Passions
Yolanda enjoys spending time with her family, going to the movies, exercising at her fitness club, and, when time permits, reading a good book.
---
Education & Accolades
J.D., Harvard Law School, June 2002
Thesis: The Runaway Bride: Trademark Infringement or Protected Comedic Entertainment?
International Law Journal, Subciter
Committee on Sports and Entertainment Law, Member
Black Law Students Association, Orientation Committee Co-Chair/Member
Women of Color Collective, Member
B.A. in Journalism, Indiana University-Purdue University Indianapolis, May 1999
Highest Distinction
Chancellor's Scholar
Outstanding Woman Student Leader Award
Central Newspapers Foundation Scholar
Minority Achievement Scholar
Come Follow Me, Co-organizer and Mentor
Journalism Student Organization, Secretary
Academic Appointments
Northern Illinois University College of Law — DeKalb, Illinois
Assistant Professor of Law
2010-Present
Awards and Recognitions
Outstanding Professor of the Year Award, Northern Illinois University College of Law Alumni Council, 2012
Alumni Hall of Fame Inductee, Pike High School, 2012
Corporate Woman of Achievement Award, National Association of Women Business Owners, 2009
Professional Experience
Husch Blackwell Sanders Welsh & Katz — Chicago, Illinois
Intellectual Property Attorney
2008 – 2009, 2002-2004
City of Chicago Department of Law — Chicago, Illinois
Assistant Corporation Counsel
2006-2008
Brinks Hofer Gilson & Lione — Chicago, Illinois
Intellectual Property Attorney
2004-2006
---
Publications
2018
Pushing the Body Beyond its Limits: Copyright Protection of Body Art, in Non-Conventional Copyright (Edward Elgar Publishing, Enrico Bonadio and Nicola Lucchi eds.)
2018
Diversifying Intellectual Property Law: Why Women of Color Remain "Invisible" and How to Provide More Seats at the Table, Landslide, Mar./Apr. 2018, at 31. (Yolanda M. King, with J. Shontavia Johnson and Tonya M. Evans).
2016
Tattoo Copyrights May Finally Get Their Day in Court, Law360 (April 28, 2016, 10:38 AM) Read article
2016
The Inadvisability of Nonuniformity in the Licensing of Cover Songs, 3 Belmont L. Rev. 51 (2016).
2016
Symposium (remarks), Protection and Enforcement Challenges for Tattoo Copyrights, 39 Colum. J.L. & Arts 437 (2016).
2016
The Right of Publicity Challenges for Tattoo Copyrights, 16 Nev. L.J. 441 (2016).
2014
The Enforcement Challenges for Tattoo Copyrights, 22 J. Intell. Prop. L. 29 (2014).
2013
The Challenges "Facing" Copyright Protection for Tattoos, 92 Or. L. Rev. 129 (2013).
2010
Review of From Servants to Workers: South African Domestic Workers and the Democratic State, by Shireen Ally, 14 Perspectives on Work 55 (2010).
---
Presentations
10.16.15
Presenter, The Inadvisability of Nonuniformity in the Licensing of Cover Songs at Belmont Law Review's symposium titled "Entertainment Law and Music Business in Transition" in Nashville, Tennessee
10.02.15
Panelist, Copyright Outside the Box symposium at Columbia Law School in New York City, New York
09.29.15
Presenter, The Inadvisability of Nonuniformity in the Licensing of Cover Songs, Michigan State University College of Law's Intellectual Property Seminar Series (via Skype)
08.06.15
Presenter, The Inadvisability of Nonuniformity in the Licensing of Cover Songs, 2015 Intellectual Property Scholars Conference, DePaul College of Law, Chicago, Illinois
05.31.15
Presentation, The Right of Publicity Challenges for Tattoo Copyrights, Law and Society Association Annual Meeting in Seattle, Washington
02.25.15
Presenter, The Right of Publicity Challenges for Tattoo Copyrights, Faculty Development Committee, Northern Illinois University College of Law
12.12.14
Presenter, The Right of Publicity Challenges for Tattoo Copyrights, Eighth Annual Regional Junior Faculty Works-in-Progress Workshop, Washington University Law School
12.02.14
Guest Lecturer, Patents, Copyrights, and Trademarks, Graphic Design undergraduate course, Visual Arts Building, Northern Illinois University
11.16.14
Panelist, Teaching Intellectual Property from a Progressive Perspective, The First Annual Mosaic Conference: Diverse Voices in IP Scholarship, Marquette University Law School
11.12.14
Presenter, The Enforcement Challenges for Tattoo Copyrights, DuPage County Bar Association
09.28.14
Presenter, Patents and Copyrights, Joseph F. Glidden Homestead & Historical Center, DeKalb, IL
02.18.14
Presenter, The Challenges "Facing" Copyright Protection for Tattoos, DuPage County Bar Association
02.07.14
Presenter, The Enforcement Challenges for Tattoo Copyrights, DuPage Chicago Junior Faculty Workshop, Valparaiso University of Chicago
10.03.13
Panelist, Mock AALS Interview, Resistance Rising: Theorizing and Building Cross-Sector Movements, 2013 Biennial LatCrit Conference, Hilton Chicago O'Hare Airport
08.08.13
Presenter, The Enforcement Challenges for Tattoo Copyrights, 2013 Intellectual Property Scholars Conference, Benjamin N. Cardozo School of Law, Yeshiva University
04.25.13
Panelist, PED Panel: Careers in the Law, Walter Payton College Prep
03.27.13
Presenter, The Challenges "Facing" Copyright Protection for Tattoos, Faculty Development Committee, Northern Illinois University College of Law
10.20.12
Presentation, The Challenges "Facing" Copyright Protection for Tattoos, Central States Law Schools Association's 2012 Annual Conference, Cleveland-Marshall College of Law
09.26.12
Panelist, Northern Illinois University College of Law Black Law Student Association Presents: "What Can I Do With My Law Degree?"
04.13.12
Panelist, Black Women Lawyers' Association of Greater Chicago, 2012 National Summit of Black Women Lawyers, Hyatt Regency Chicago on the Riverwalk
03.2012
Presenter, Copyright Law, Survey of the Music Industry Class, School of Music, Northern Illinois University College of Visual & Performing Arts
02.08.12
Panelist, So You Want an A? How to be Successful in Your Classes, Black Faculty Association-Sponsored Panel Discussion, Northern Illinois University
09.16.11
Panelist and Organizer, Breaking In: How to Become a Law Professor or Law School Administrator, Society of American Law Teachers, The John Marshall Law School and Northern Illinois University College of Law's Breaking In Program
04.2010
Presenter, Copyright Law, Survey of the Music Industry Class, School of Music, Northern Illinois University College of Visual & Performing Arts
02.23.07
Panelist, City of Chicago Department of Law's Diversity in the Law Pipeline Program, City Council Chambers
---
Professional Activities
2012 – present
Faculty Advisor, American Bar Association Law Student Division's 2012-2013 Regional Client Counseling Competition
2011 – present
Faculty Advisor, Black Law Students Association, Northern Illinois University College of Law
2012 – present
Faculty Liaison to the Northern Illinois University College of Law Alumni Council and Board of Visitors
2010
Instructor, Council on Legal Education Opportunity's Sophomore Summer Institute, Northern Illinois University College of Law
2010 – present
Member, Academic Standing Committee, Northern Illinois University College of Law
2011 – 2012
Member, Admissions Committee, Northern Illinois University College of Law
2002 – 2006,
2008 – present
Member, Intellectual Property Law Association of Chicago
2002 – 2006,
2008 – present
Member, International Trademark Association
2012 – present
Member, Library Committee, Northern Illinois University College of Law
2002 – 2004,
2008 – 2009
Member, National Association of Women Business Owners
2011 – present
Member, New Teachers Pipeline Committee, Society of American Law Teachers
2012 – present
Member, Search Committee for the Assistant Director of Admissions, Northern Illinois University College of Law
2012 – present
Member, The Association of American Law Schools, Intellectual Property Section
2012 – present
Mentor, 1L Mentor Program, Northern Illinois University College of Law
2012
Participant, Northern Illinois University Libraries' Digital Preservation Study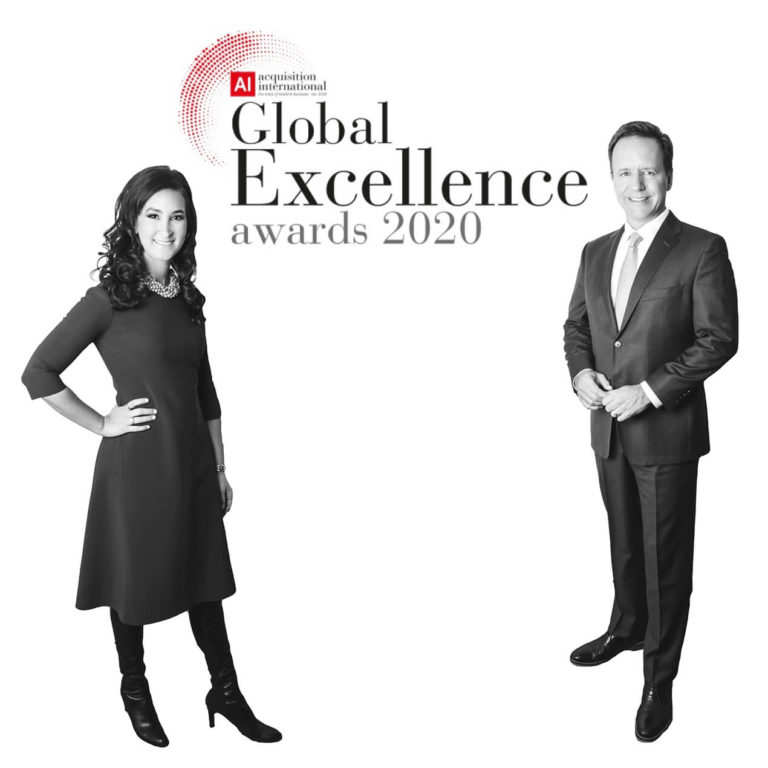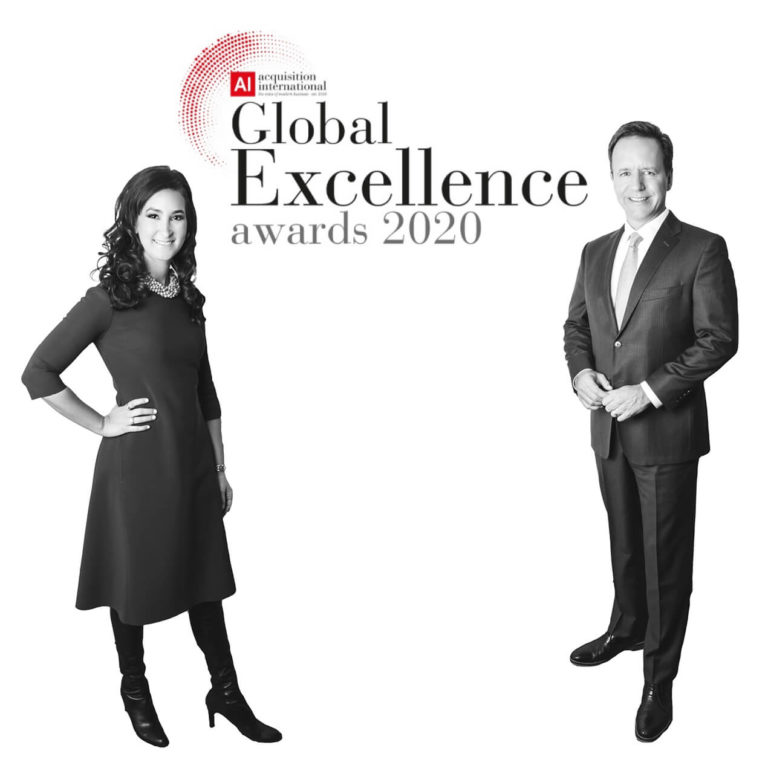 Advitam IP Receives Recognition in Acquisition International Magazine's 2020 Global Excellence Awards
---